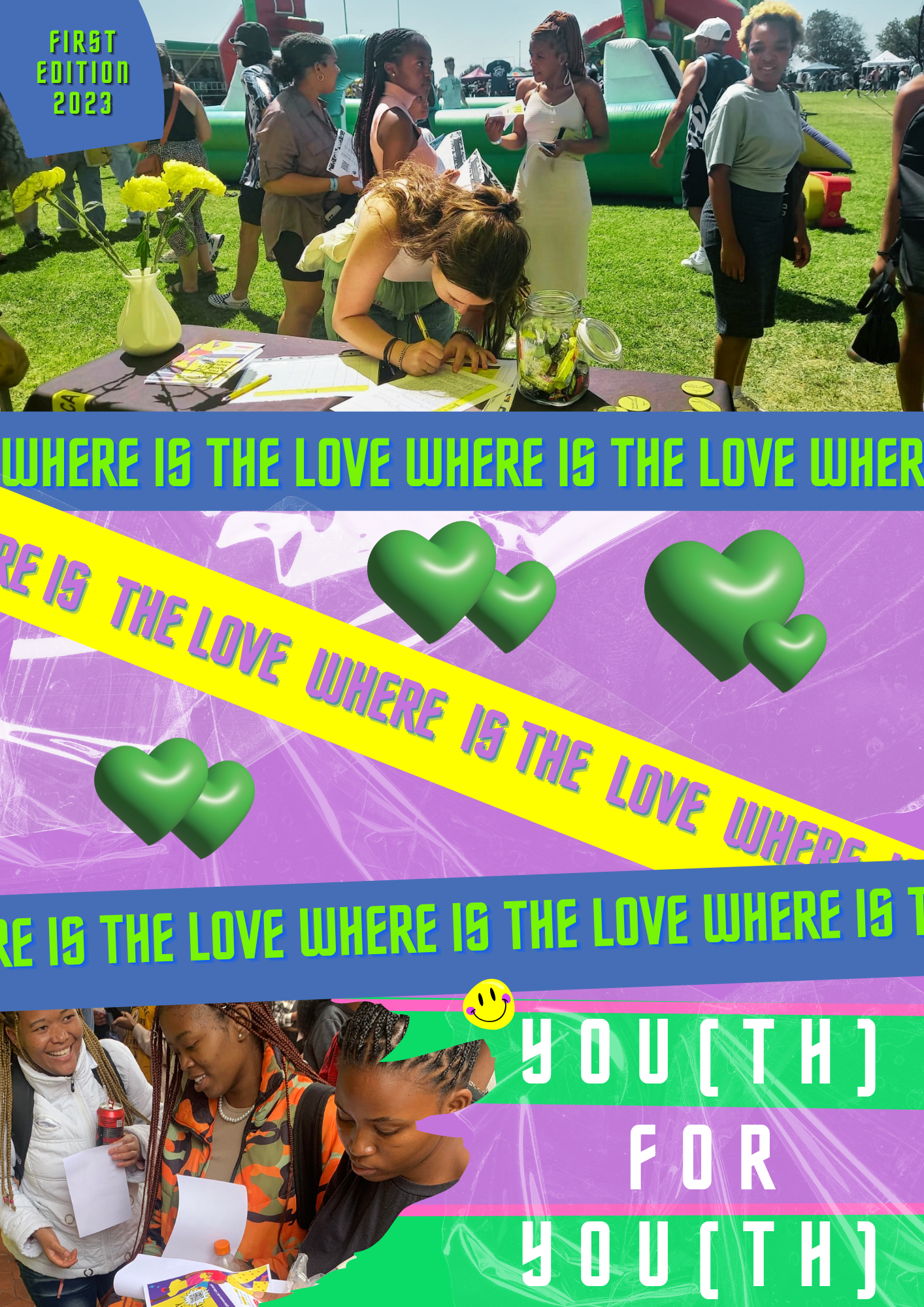 Welcome to the first You(th) for You(th) of 2023!
If you spent Valentine's Day (or night) with candles, don't forget – it's better to light a candle than to curse the darkness.
Roses are red, violets are blue, we fight for human rights and so should you!
Yes, February is the month of love but it's also the month of SONA and the Budget Speech. SONA? The State of the Nation Address, which is the President's speech at the annual opening of Parliament. The President uses SONA to talk about the current political and socio-economic state of the nation.
Two weeks later, SONA is followed by the annual Budget Speech. The Budget Speech is a speech by the Minister of Finance and in it he provides details of spending and makes proposals about how the priorities outlined in the SONA will be funded. So, the two go together. See?!
Boring… No, not at all. The SONA and the Budget Speech allows Amnesty International activists like you to see where the government's love lies… and to hold it accountable for the realisation of basic human rights for all.
February was also Load Shedding Month. Eskom's electricity crisis is threatening the right to access quality education, reliable and safe water, safety and security as well as healthcare. Quite rightly, both the SONA and the Budget Speech focused on Eskom's electricity crisis.
In this issue of You(th) for You(th), YOU have the chance to tell us how the energy crisis is affecting you and your community's human rights.
Don't hold back, tell us. Where do you think the government can show more love to solve this crisis?
Tragically, not a month (or a day) goes by without a woman or child falling victim to gender-based violence or femicide (GBVF). And February was no different with Ntokozo Xaba losing her life on 2 February.
Amnesty demands #Justicefor Ntokozo and all the other women and children who have been affected by GBVF.
Not long after, rapper Kiernan 'AKA' Forbes and Tebello 'Tibz; Motsoane were killed in Durban on 10 February. The government should show more love – and concern – about the right to life in South Africa.
The 24th of February marked one year since the start of Russia's war on Ukraine. Amnesty International will never stop standing in solidarity with the people of Ukraine.
We hope you enjoy this edition of You(th) for You(th), and we look forward to engaging with you throughout 2023.
If you have ideas of what you would like to read about, please send us an email with your suggestions to youth@amnesty.org.za. 
Matla! Ke a rona (the power is ours!)
Why you should LOVE the SONA and the Budget Speech…
Watch Amnesty International South Africa Executive Director Shenilla Mohamed speak to SABC Morning Live's Sakina Kamwendo on how President Cyril Ramaphosa continues to fail the nation on the delivery of basic human rights. #Goosebumps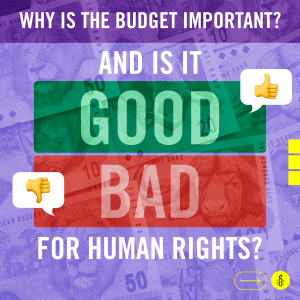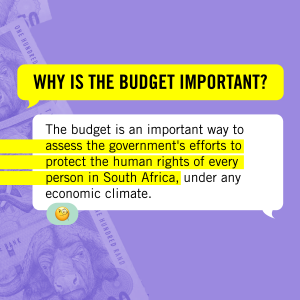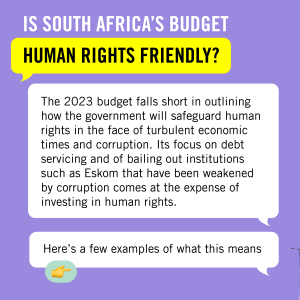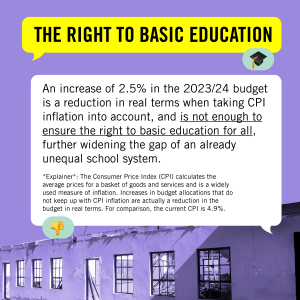 What is your message to the government as the energy crisis, which is also a human rights crisis, deepens?
On 27 February, President Ramaphosa stated that the government is not obligated to provide the country with electricity.
On 28 February, Amnesty International Executive Director Shenilla Mohamed spoke to Newzroom Afrika's Michelle Craig on how the buck does, in fact, stop with the national government.
Interrupt Gender-Based Violence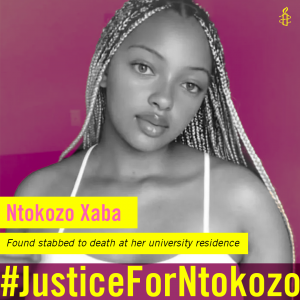 TUT student Ntokozo Xaba lost her life to gender-based violence and femicide (GBVF)
on 2 February 2023.
Gender-based violence and femicide (GBVF) continues to soar in South Africa, with the latest quarterly crime statistics showing an increase of 9.8% of reported rape cases between October and December 2022 compared to the same period in the previous year.
This is shocking and Amnesty will never stop demanding #Justicefor Ntokozo and all the other women and children who have been affected by GBVF.
The government has promised to end GBVF in South Africa.
Join Amnesty International South Africa's campaign to #InterruptGBV and hold the government to its promises.
DIGITAL DISRUPTORS – ORANGE FARM
The Digital Disruptors met with the Ward Councillor of Orange Farm to discuss solutions to the high levels of gender-based violence (GBV) in the area.
The team called for improved lighting in identified GBV hotspots and increased patrolling of police and the Community Policing Forum.
It was a successful meeting with a clear way forward mapped out.
Check out the #DigitalDisruptorVibe in the video below and stay tuned for what's to come on all social media platforms.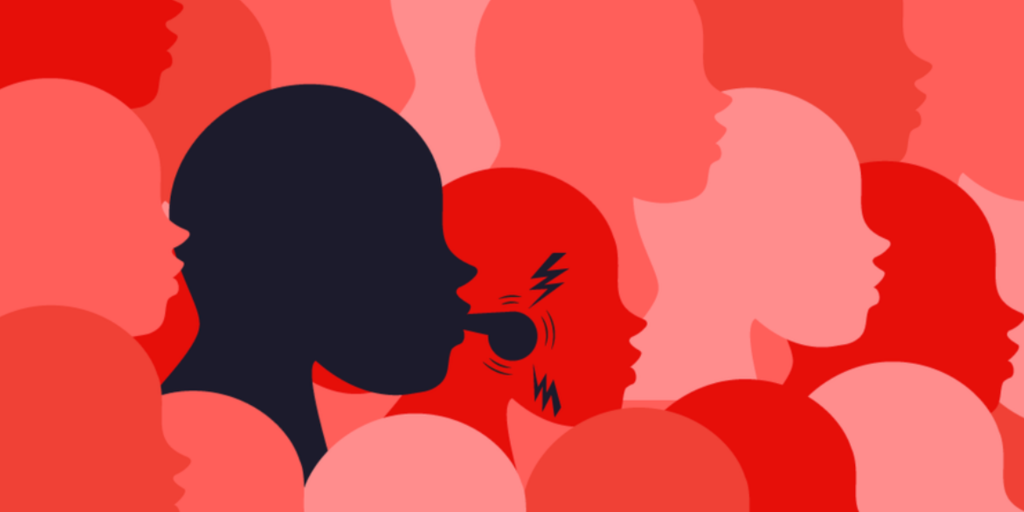 Amnesty International South Africa's Executive Director Shenilla Mohamed also wrote an opinion piece on how President Ramaphosa must stay true to his promise to protect whistleblowers better.
Read what she had to say here.
Activist Training
On 17 and 18 February, 22 activists from Amnesty International South Africa's chapters all over South Africa came together for a day and a half of training, so that the chapters can hit the road running with firecracker activism and campaigns, be it at a university or in a community.
Each chapter was given time to unpack their year's campaign plans. The chapters also explored possible collaboration. Remember – teamwork is dreamwork. #Boom
Protect the Right To Life!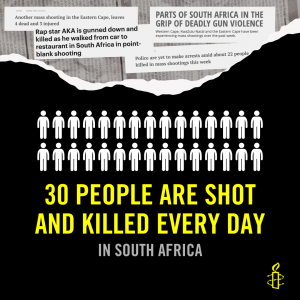 The murders of Kiernan "

#AKA

" Forbes and Tebello Motsoane in Durban on 10 February as well as ongoing mass shootings across South africa, once again show a complete disregard for the right to life in SA.

The government is failing in its duty to create a safe environment for all.
Human Rights in Southern Africa
#JusticeForThulani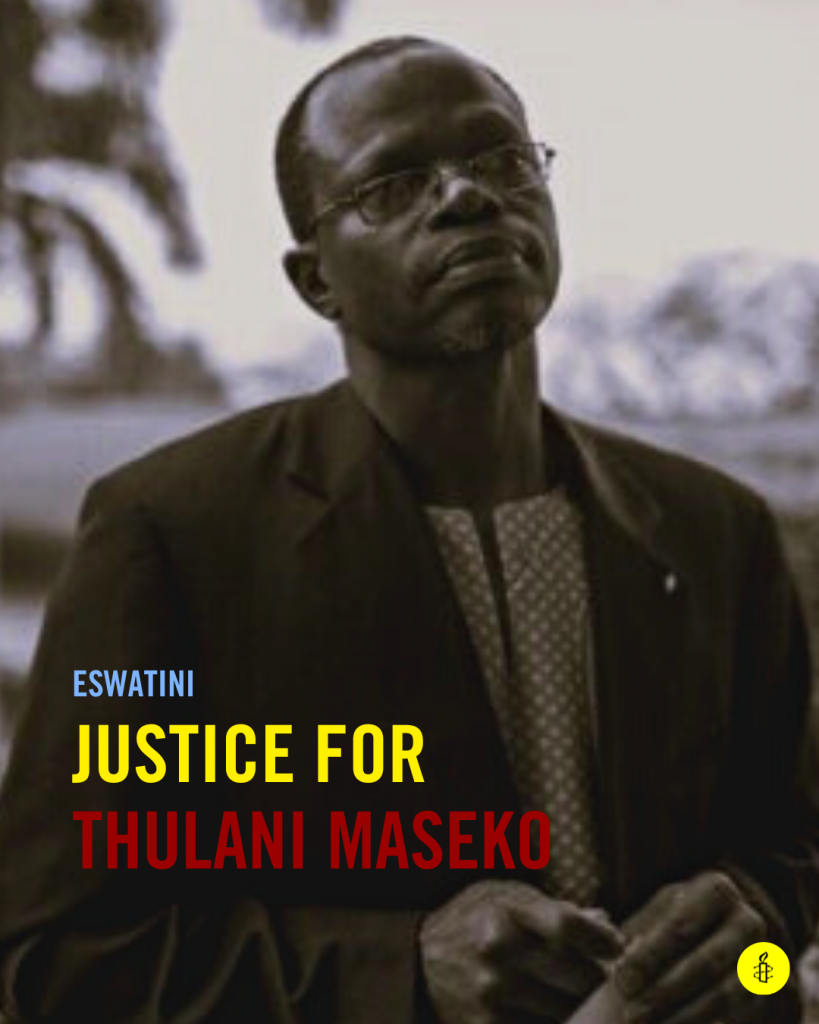 Investigation into the killing of Thulani Maseko must be independent and transparent
Thulani Maseko was a courageous human rights defender, lawyer and state critic who refused to turn a blind eye to the government's oppression of the people of Eswatini.
On 21 January, he was shot and killed by unknown gunmen at his home in Luyengo, Mbabane. The Eswatini authorities must promptly, thoroughly, impartially, independently, transparently and effectively investigate the killing and bring to justice anyone suspected to be responsible. The victim and his family must be provided with access to justice and effective remedies.
Thulani Maseko would have turned 53 on 1 March.
Join Amnesty International as we call for #JusticeForThulani.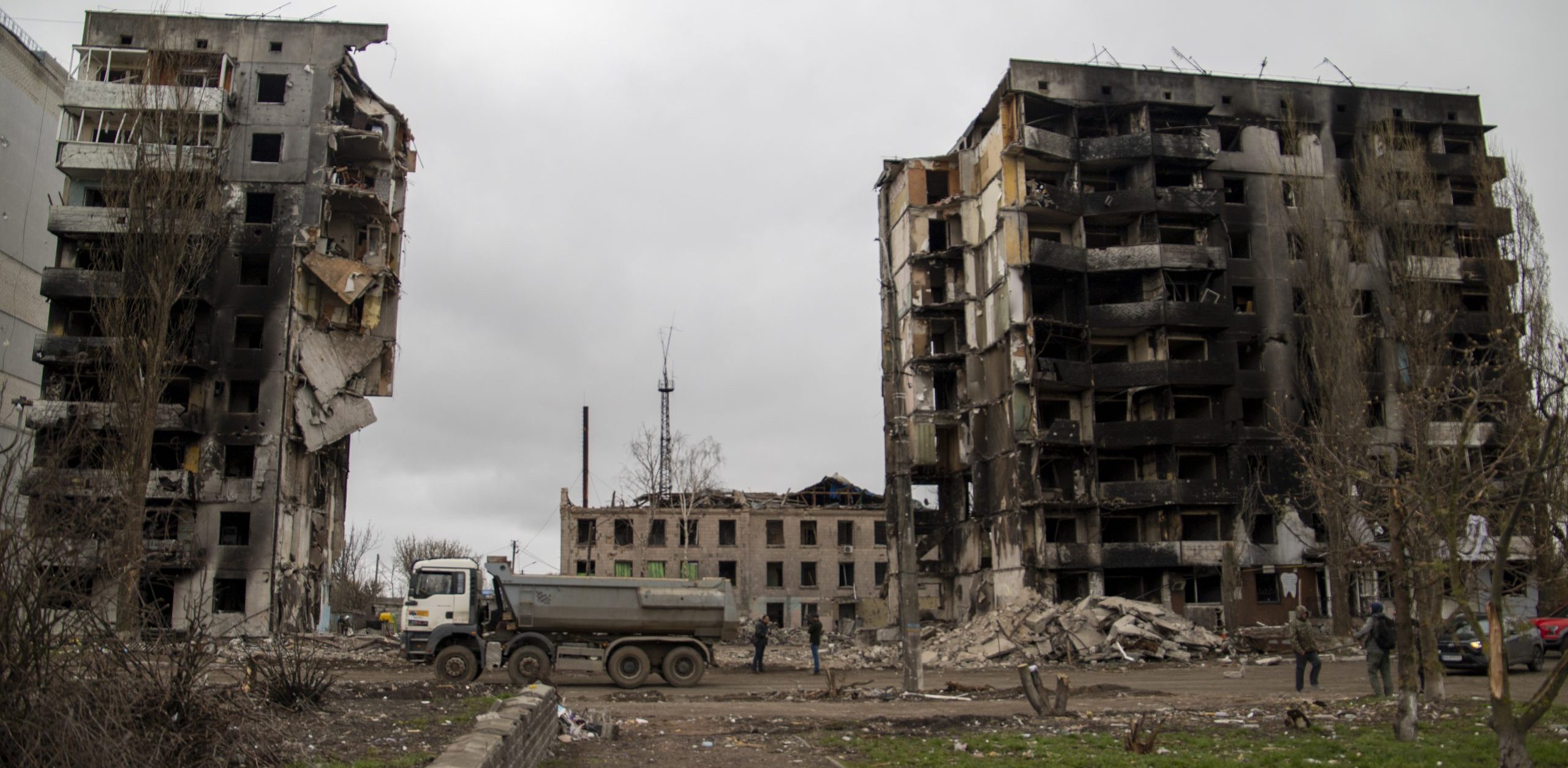 One year on, the international community must effectively address the need for justice of the victims of Russia's aggression in Ukraine. Accountability must triumph over impunity.
End Israeli Apartheid
2022 went on to become one of the deadliest years for Palestinians in the occupied West Bank since at least 2005, with some 153 Palestinians, including dozens of children, killed by Israeli forces, mostly in the context of increased military raids and arrest operations. Research by Amnesty International found that 33 Palestinians, including 17 civilians, were killed by Israeli forces during their August 2022 offensive on Gaza, and that at least seven civilians were killed by rockets launched by Palestinian armed groups.
On 1 February 2023, Amnesty marked 1-year since the launch of its campaign to End Israeli Apartheid.
Watch the video to see an Israeli soldier assaulting a Palestinian activist. Incidents like this must be stopped.
Apply to join Amnesty's Activist-led Advisory Group!
Are you an activist who has ideas about how we can do better activism at Amnesty International? We are looking for YOU!
We are so excited to open applications to join the "Activist-led Advisory Group"! This will be a group of 10 amazing activists around the world who get together to advise and influence Amnesty International's activism work at a global level.
Israeli Apartheid Week
13 to 27 March 2023
Human Rights Festival
24 to 26 March 2023
Venue: Constitution Hill, Johannesburg
Annual Report Launch
28 March 2023
Watch for more details on our social media channels.
Thank you for your contribution to Amnesty International South Africa and to this newsletter. We look forward to engaging with all of you throughout 2023.
AISA has been publishing its youth newsletter for a little over a year now, and we would love to hear your opinions, this after all is for you.
Please click on the link below and answer some questions and help us to improve our youth newsletter.
If you have already completed the survey, you don't have to do so again.
Want to be part of the Amnesty International
South Africa community.
WATCH THIS AND FIND OUT HOW
Want to start an Amnesty chapter?
Amnesty International South Africa (AISA) has 10 university chapters and five community chapters. If you would like to start a chapter in your community or on campus, please contact AISA's Activism Coordinator: Organising Jaclyn Modise on jaclyn.modise@amnesty.org.za for more information.
BECOME A VOTING MEMBER TODAY AND HELP STEER AMNESTY INTERNATIONAL SOUTH AFRICA'S FUTURE.
Ready to stand up and defend justice, freedom and equality for all? Believe in people power? Eager to use your passion for human rights to help shape our movement?
Our members make change possible. They're the people we call on whenever and wherever human rights are under attack. Their actions, big and small, put pressure on governments, institutions and decision-makers to do the right thing.