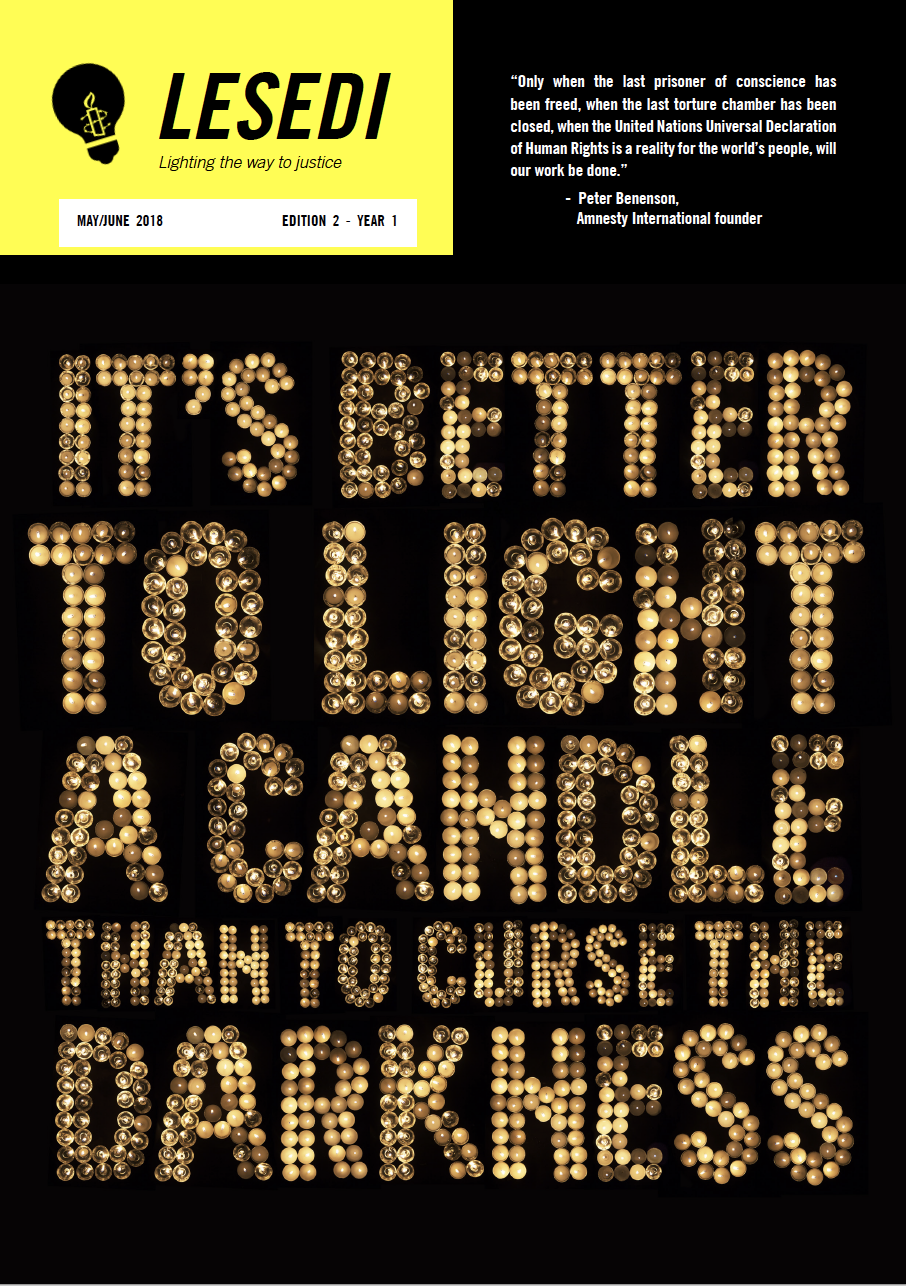 Lesedi, Second Edition – May/June 2018
Welcome to the second edition of our newsletter, which we have now aptly named "Lesedi" which is the Sesotho word for "light".
In this edition our main focus is on refugee and asylum-seekers' rights. We update you on the research being conducted by Amnesty International South Africa (AISA) on the closure of Refugee Reception Offices around the country andthe impact this has had on the rights of refugees.