Throughout history, women have played a significant role in the struggle against racism and oppression in South Africa. Anti-Apartheid activist, Frene Ginwala, has spoken of the integral role many women played, both externally and internally. Indeed, women were able to participate in the liberation struggle, but this was largely due to the fact that because of male-dominance and patriarchal norms in society, women were not viewed as a serious political threat. However, women exploited this belittlement to their benefit. In celebration of Women's Month, this article features phenomenal South African female figures as well notable historical moments that occurred as a result of revolutionary women!

Shining from the Shadows
Racial oppression was fought collectively by many women. Some prominent women leaders include icons such as Winnie Madikizela-Mandela, Fatima Meer, Frene Ginwala, Albertina Sisulu, Ruth First and Helen Suzman, to name a few. However, it is also worth noting other women freedom fighters, that are not as widely known as the aforementioned group:

1. Lilian Ngoyi (1911 – 1980)
Lilian Ngoyi is known as "the mother of Black resistance in South Africa." She was a politician and anti-apartheid activist, Treason Trialist and President of the African National Congress Women's League. On the 9th August 1956, she led the women's anti-pass march to the Union Buildings in Pretoria. Ngoyi knocked on Prime Minister Strijdom's door to hand over thousands of petitions.

2. Zuleikha Mayat (1926 – )
Zuleikha Mayat is well-known in the South African Indian community for her culinary skills. However, she was also active in the struggle against the Apartheid in Durban. She organised a women's community group that continues to work for social change to this day. Mayat and her husband hosted the late president Nelson Mandela at their home while he was in hiding.
3.Charlotte Maxeke (1874 – 1939)
As one of the founding members of the ANC Women's League, Charlotte Maxeke was also one of the first women to oppose the Pass Laws instituted against black women. In 1914, she helped organise the anti-pass movement in Bloemfontein, and lead a delegation to Prime Minister Louis Botha to discuss the issue of passes for women.

4. Sophie Williams De-Bruyn (1938 – )
Sophie Williams De-Bruyn became a founding member of the South African Congress of Trade Union (SACTU), which is the predecessor of the Congress of South African Trade Union (COSATU). In 1955, she was also appointed as a full-time organiser of the 'Coloured People's Congress.' She was 18 years old when she marched with Helen Joseph, Lillian Ngoyi and over 20,000 other women from across South Africa in the anti-pass law protest to the Union Buildings in 1956. She is the last living leader of the Women's March.
5. Bertha Gxowa (Mashaba) (1934 – 2010)
Bertha Gxowa's (Mashaba) involvement in politics strengthened after she joined the ANC Youth League during the anti-bantu education campaign. She later shifted her focus to women's issues. She was one of the founding members of the Federation of South African Women, and worked with fellow member Helen Joseph collecting petitions to be sent to Prime Minister Strijdom in the anti-pass law march. She was banned in 1960 under the Suppression of Communism Act for 11 years. She was committed to women's rights and freedom, until her death.
Women's participation in South African history
Notably, even before Apartheid began in 1948, women were fighting racial oppression in South Africa. As indicated above, women in the Free State marched with leader Charlotte Maxeke, to fight against the pass laws which restricted black women. Women continued to protest until 1920, when it was specified that only men needed to carry a pass. Thereafter, women's involvement peaked in politics when the African National Congress (ANC) – a previously male-only group – decided to include women. This occurred in 1943. After 5 years, the ANC Women's League was created.

The Defiance Campaign of 1952 is perhaps the first instance of increased women involvement. This campaign required people to break these laws publicly – offering themselves for arrest. Women all over South Africa joined them, resulting in their arrest and imprisonment.

Another prominent movement in relation to women's participation in the liberation struggle occurred in the aftermath of the introduction of passes for women. A march to the Union Building in Pretoria was arranged and it was held on 9 August 1956. Around 20 000 women participated in the march and it remains one of the largest political protest marches in South African history. Women continued to play an important role joining in the struggle against Apartheid, be it underground, in exile, in detention, and some, even dying for freedom. This Women's Month, we remember their sacrifice.
---
So, what do you think? If you are looking to make an impact of your own, we encourage you to check out our calls to action here and support one of our many causes.
Do you have something to say? You can contribute to the Human Writes blog by becoming one of our young Human Writers here.
---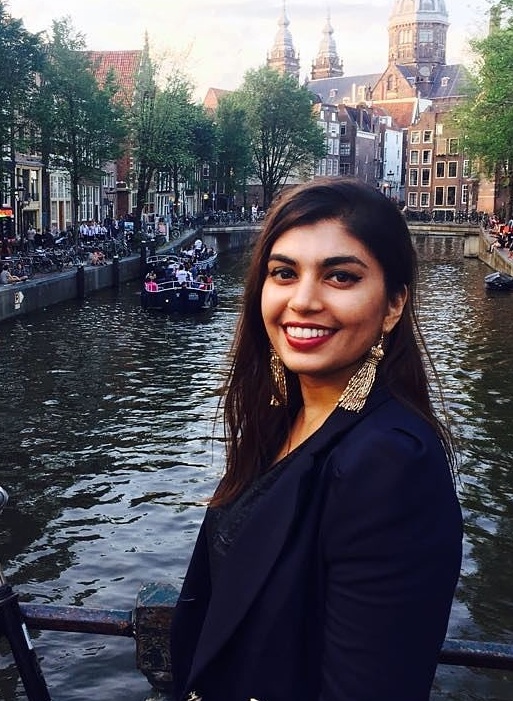 This article was written by Tasmika Ramkaran. Tasmika is a South African lawyer, with a special interest in Human Rights Law and Public International Law. She was a Commonwealth and Cambridge Trust Scholar and attended Lucy Cavendish College in 2016/2017. She is also an avid traveller, Netflixer and pop culture aficionado! Find her on instagram at @thatgirltas.
---
**This article was contributed by a guest blogger. This blog entry does not necessarily represent the position or opinion of Amnesty International South Africa.