In May 2021, Palestinian families in Sheikh Jarrah, a neighbourhood in occupied East Jerusalem, began protesting against Israel's plan to forcibly evict them from their homes to make way for Jewish settlers. Many of the families are refugees, who settled in Sheikh Jarrah after being forcibly displaced around the time of Israel's establishment as a state in 1948. Since Israel occupied East Jerusalem and the rest of the West Bank in 1967, Palestinians in Sheikh Jarrah have been continuously targeted by Israeli authorities, who use discriminatory laws to systematically dispossess Palestinians of their land and homes for the benefit of Jewish Israelis.
In response to the demonstrations in Sheikh Jarrah, thousands of Palestinians across Israel and the Occupied Palestinian Territories (OPT) held their own protests in support of the families, and against their shared experience of fragmentation, dispossession, and segregation. These were met with excessive and deadly force by Israeli authorities with thousands injured, arrested and detained.
The events of May 2021 were emblematic of the oppression which Palestinians have faced every day, for decades. The discrimination, the dispossession, the repression of dissent, the killings and injuries – all are part of a system that is designed to privilege Jewish Israelis at the expense of Palestinians.
This is apartheid.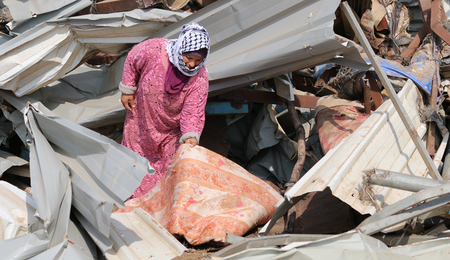 I do not know why the entire world is watching what is happening and letting Israel get away with it? It is time the world stopped spoiling Israel.
– Nabil el-Kurd, one of the residents under threat of forced eviction in the East Jerusalem neighbourhood of Sheikh Jarrah
Amnesty International's new investigation shows that Israel imposes a system of oppression and domination against Palestinians across all areas under its control: in Israel and the OPT, and against Palestinian refugees, in order to benefit Jewish Israelis. This amounts to apartheid as prohibited in international law.
Laws, policies and practices which are intended to maintain a cruel system of control over Palestinians, have left them fragmented geographically and politically, frequently impoverished, and in a constant state of fear and insecurity.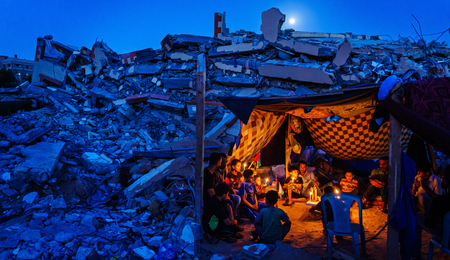 TELL ISRAEL: DEMOLISH APARTHEID, NOT PALESTINIAN HOMES
The Palestinian experience of being denied a home is at the heart of Israel's apartheid system. That's why, as a first step towards dismantling this system, we are calling on Israel to end the practice of home demolitions.
Palestinian families need people to stand with them against injustice and discrimination, by taking action to help them protect their homes.
ISRAEL'S SYSTEM OF OPPRESSION AND DOMINATION OF PALESTINIANS
Since the establishment of the State of Israel in 1948, successive governments have created and maintained a system of laws, policies, and practices designed to oppress and dominate Palestinians. This system plays out in different ways across the different areas where Israel exercises control over Palestinians' rights, but the intent is always the same: to privilege Jewish Israelis at the expense of Palestinians.
Israeli authorities have done this through four main strategies:
FRAGMENTATION INTO DOMAINS OF CONTROL
At the heart of the system is keeping Palestinians separated from each other into distinct territorial, legal and administrative domains.
DISPOSSESSION OF LAND AND PROPERTY
Decades of discriminatory land and property seizures, home demolitions and forced evictions.
SEGREGATION AND CONTROL
A system of laws and policies that keep Palestinians restricted to enclaves, subject to several measures that control their lives, and segregated from Jewish Israelis.
DEPRIVATION OF ECONOMIC & SOCIAL RIGHTS
The deliberate impoverishment of Palestinians keeps them at a great disadvantage in comparison to Jewish Israelis.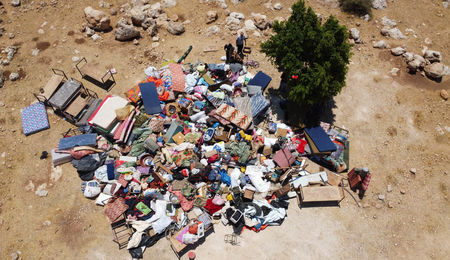 WHY IS AMNESTY INTERNATIONAL CAMPAIGNING AGAINST APARTHEID?
Although the term "apartheid" was originally used to refer to the political system here in South Africa, it has since been adopted by the international community to condemn and criminalise systems and practices around the world that explicitly enforce racial segregation, and the domination and oppression of one racial group by another.
Amnesty is calling for the Israeli government to end the international wrong, and crime, of apartheid, by dismantling measures of fragmentation, segregation, discrimination, and deprivation, currently in place against the Palestinian population.
Amnesty International has created a free 90-minute course called "Deconstructing Israel's Apartheid against Palestinians". To learn more about the crime of apartheid in international law, what apartheid looks like in Israel/OPT, and how it affects Palestinians' lives, sign up for our course on Amnesty International's human rights education academy.